Scott Disick is showing off his bikini babe.
Kourtney Kardashian's 34-year-old ex and the 19-year-old model, daughter of Lionel Richie, have been dating since mid-2017. In recent months, he has shared more photos of her on Instagram.
Based on photos the two posted on their Instagram Stories feed on Saturday, they appear to be enjoying a beach getaway. Scott shared a photo of Sofia in a black bikini with the caption, "Water."
The two, who first sparked romance rumors last May during a visit to Cannes, have vacationed together many times. Over the New Year's holiday, they took a trip to snowy Aspen, Colorado, where Scott lost his temper when his girlfriend started chatting with her former fling, Lewis Hamilton. A source told E! News that after dating him for several months now, Sofia "knows how to handle" Scott and was able to "calm him down."
"They will get in small fights and are over it within a few minutes," the insider said. "Sofia is definitely a good match for him because she understands him and puts up with his behavior in moments like this."
See photos of Scott and Sofia over the past few months:
New Year's Holiday in Aspen

The two are all smiles on a snowy trip to the celebrity vacation hotspot in Colorado ahead of New Year's Eve 2017.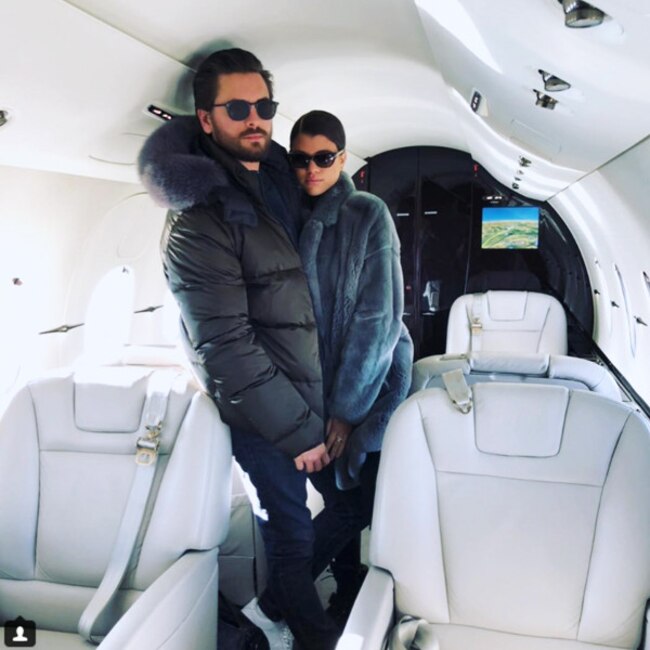 Instagram
Winter Wonderland

Scott and Sofia do some post-Christmas jet-setting to a snowy location for a romantic winter getaway.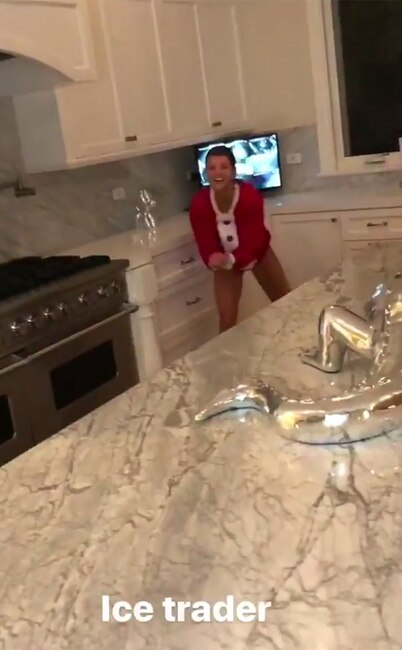 Instagram
Pantsless Santa

Scott films Sofia getting into the 2017 holiday spirit.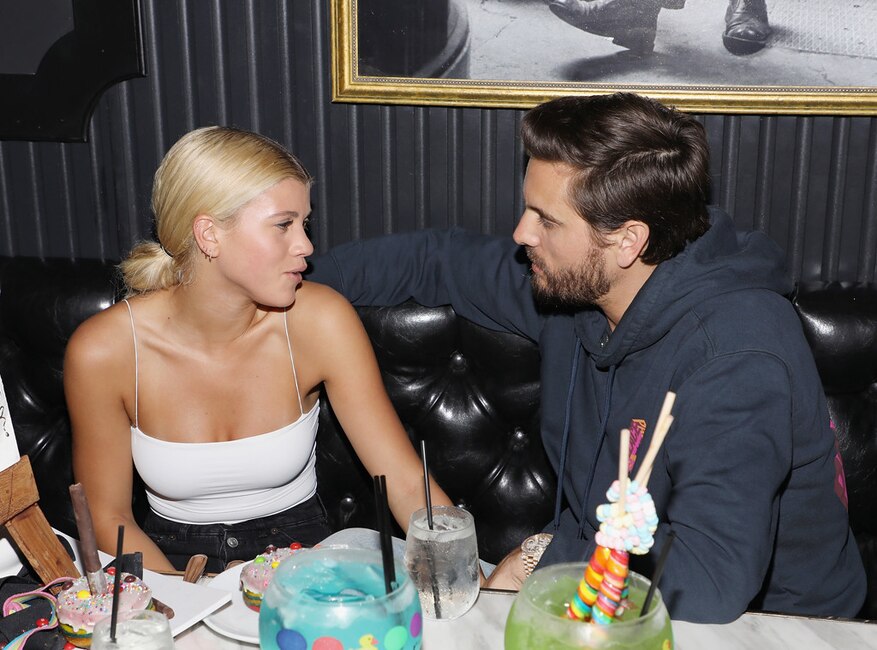 Alexander Tamargo/Getty Images for Sugar Factory
Swooning

The two stare into each other's eyes Art Week Party at Sugar Factory American Brasserie in Miami.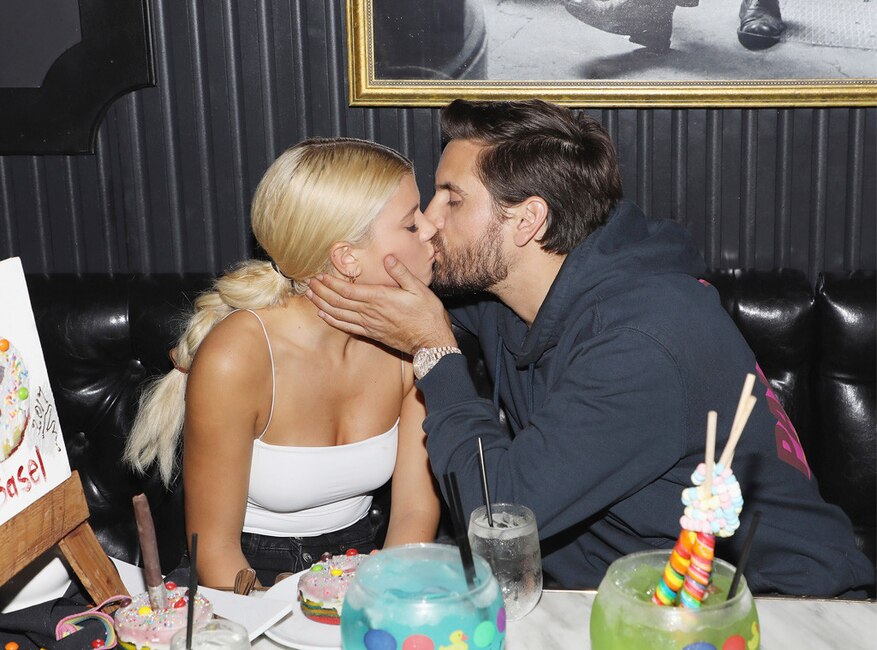 Alexander Tamargo/Getty Images for Sugar Factory
PDA Alert

The two share a kiss at the Art Week Party at Sugar Factory American Brasserie in Miami.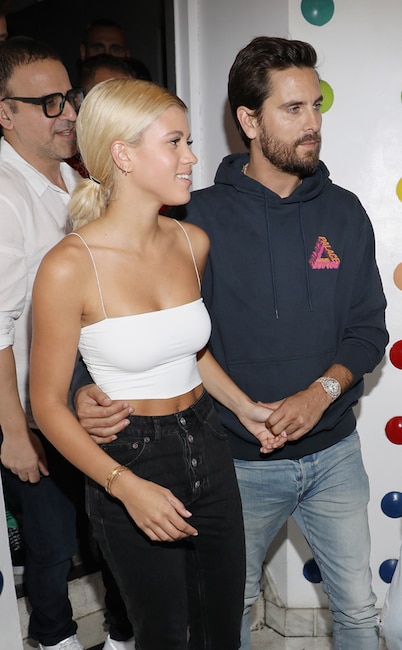 Alexander Tamargo/Getty Images for Sugar Factory
Holding Hands

The two enter the Art Week Party at Sugar Factory American Brasserie in Miami.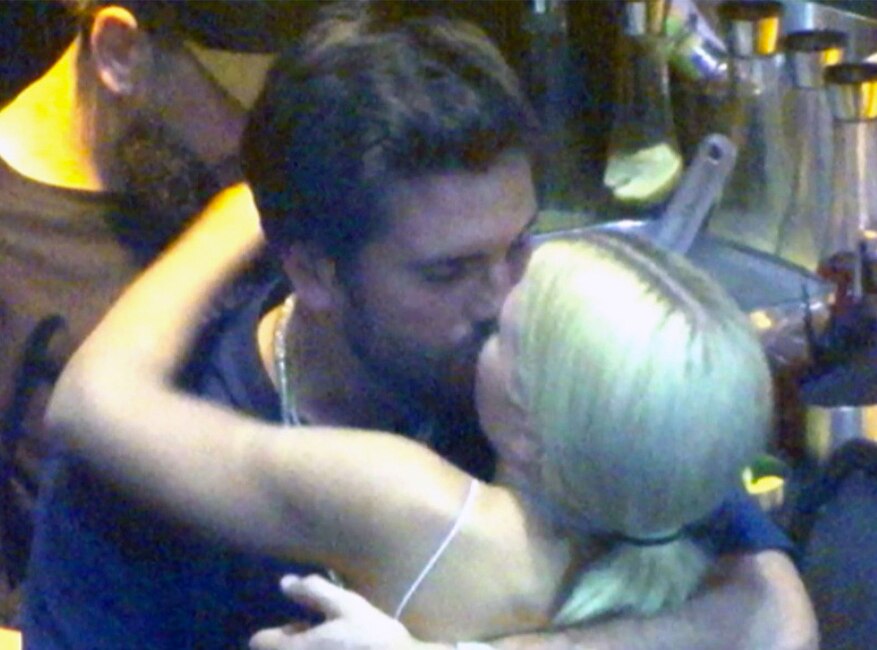 Splash News
Major PDA Alert!

The two kiss passionately inside the DJ booth at the LIV nightclub.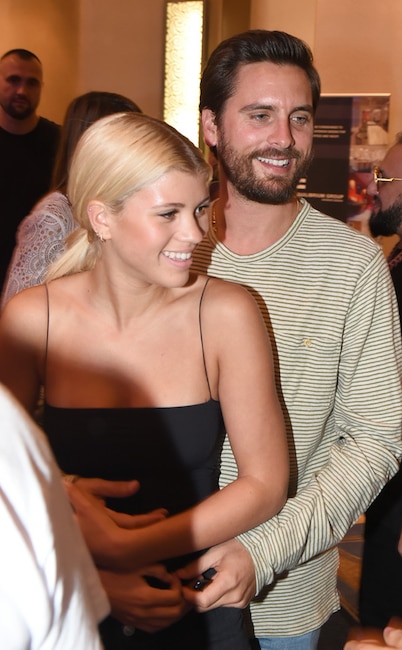 Romain Maurice/Getty Images for Haute Living
Cuddles in Miami

The two appear cozy at Haute Living, Art Life and the Maddox Gallery London's VIP cocktail party and presentation of the artworks of street artist Alec Monopoly and photographer David Yarrow during Art Basel Week in Miami.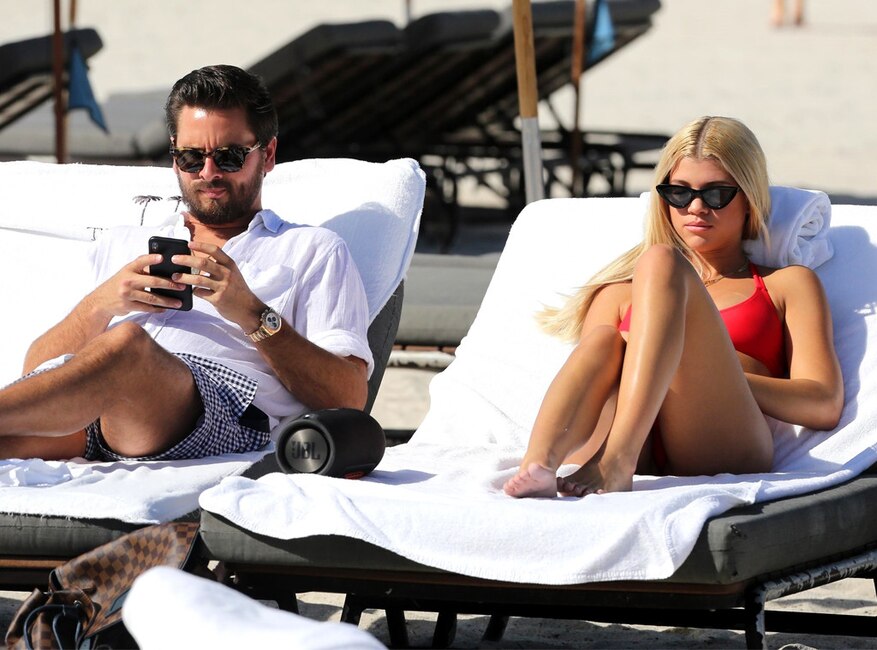 OHPIX / BACKGRID
Soaking Up the Sun

The two lounge in the sun on Miami Beach.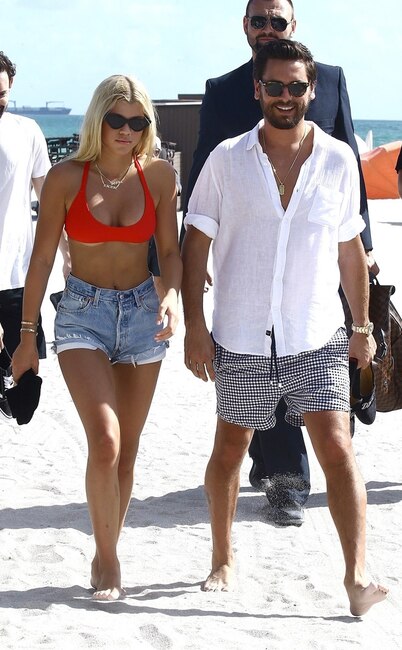 VEM / BACKGRID
Beach Time!

The two hit Miami Beach with friends during Art Basel Week.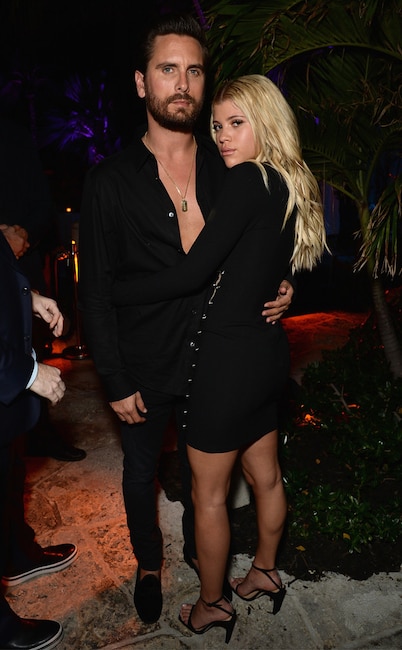 Andrew Toth/Getty Images for Dujour
Miami Heat

The lovebirds head to Miami to attend the DuJour Art Basel Kickoff party held at the Confidante Hotel in Miami Beach.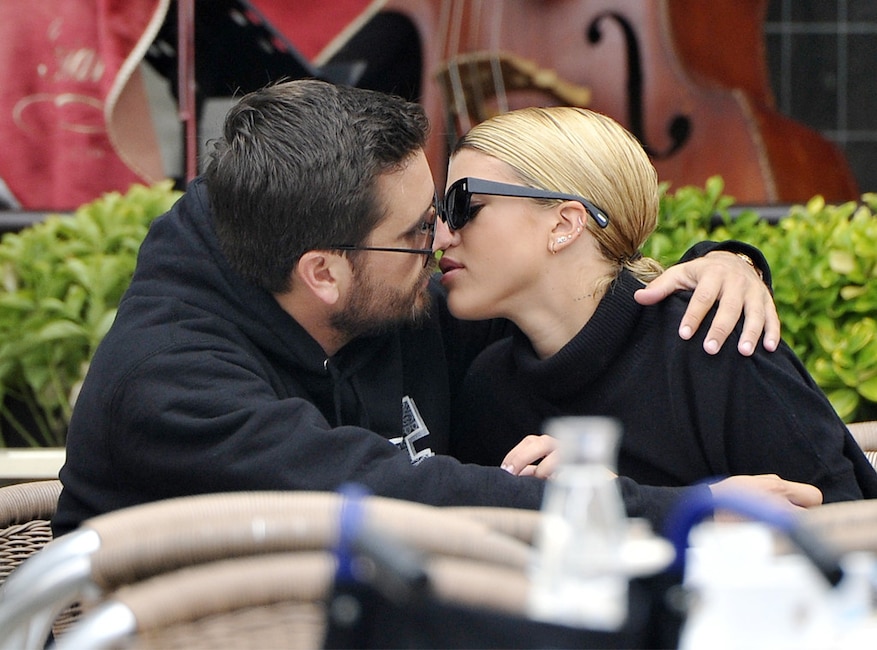 Splash News
Pucker Up

The lovebirds share a sweet smooch in Venice.
Splash News
Hugs

The two walk close together during their Italian getaway.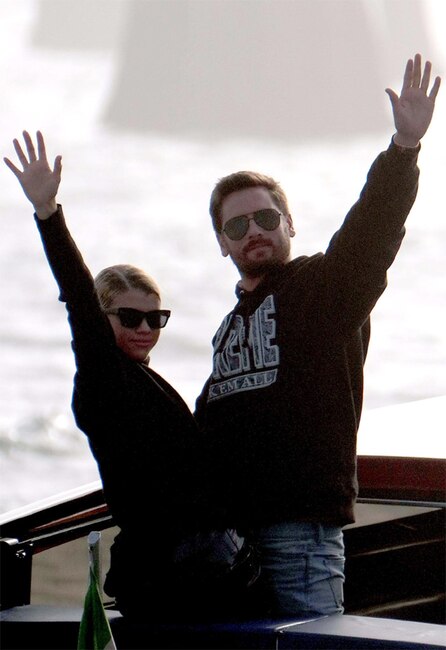 Ciao Pix/BACKGRID
Gondola Ride

The two wave on a gondola in Venice, Italy.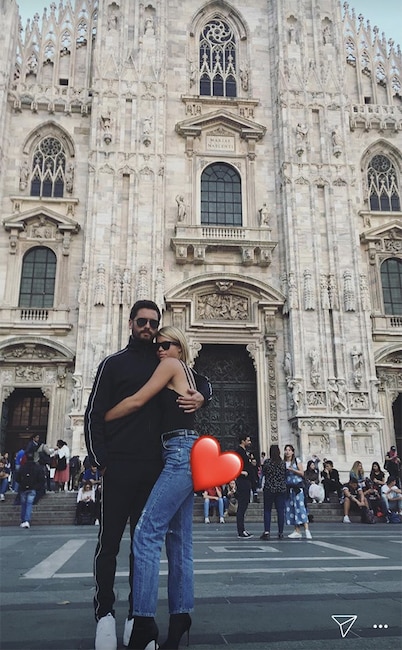 Instagram
Amore

The lovebirds show some PDA in Milan on Oct. 15, 2017.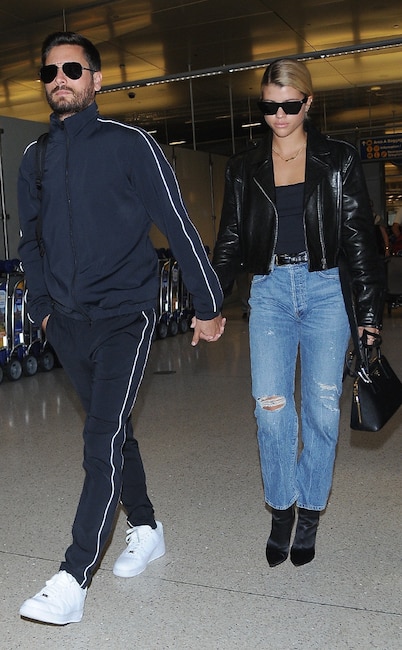 TheImageDirect.com
Jetting Off

The two are spotted holding hands at LAX on Oct. 14, 2017.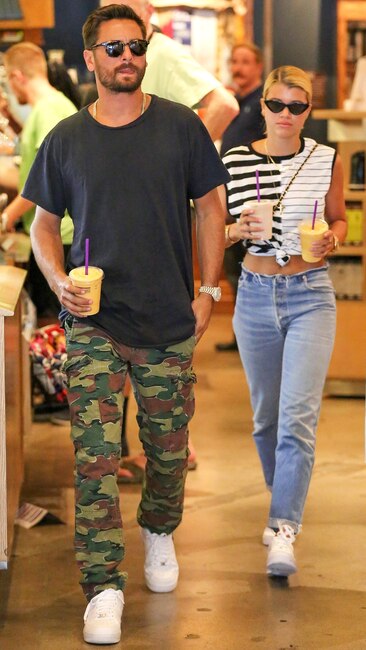 BACKGRID
Cup of Joe

Scott and Sofia grabbed some drinks at a coffee shop in Los Angeles on Oct. 8, 2017.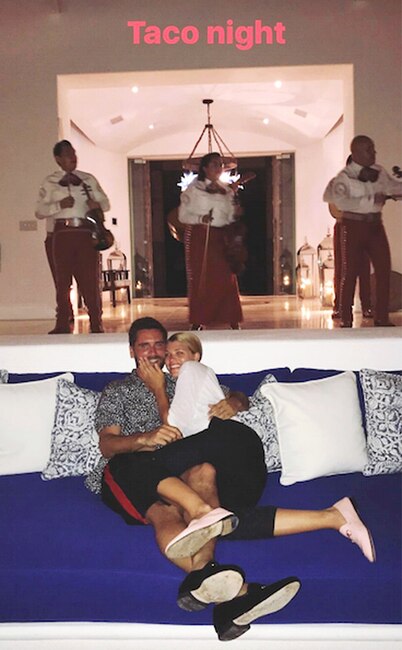 Instagram Story
Taco Night

The lovebirds were all over each other when they snuggled up together in Mexico.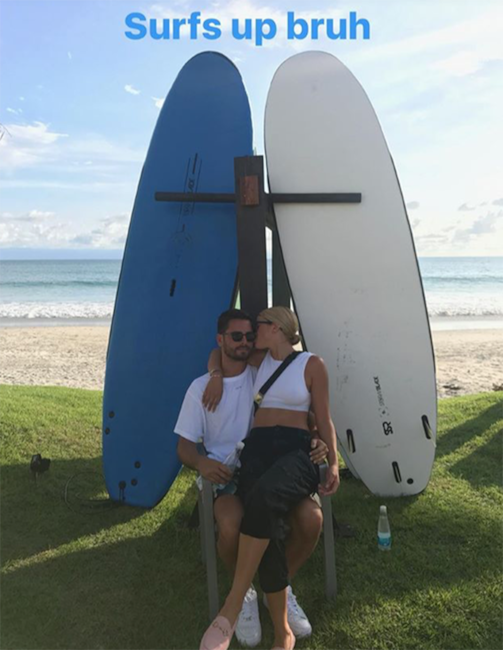 Instagram
Surf's Up

The pair went to Punta Mita, Mexico and packed on the PDA on Oct. 3, 2017.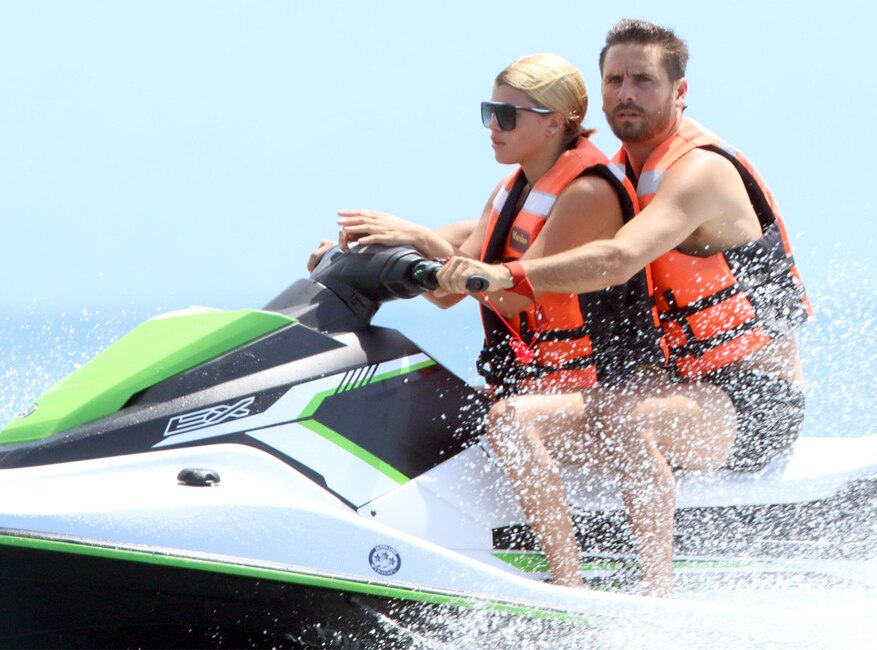 Clasos.com.mx / Splash News
Let It Ride

The pair had a very steamy smooch on their romantic getaway in Puerto Vallarta, Mexico.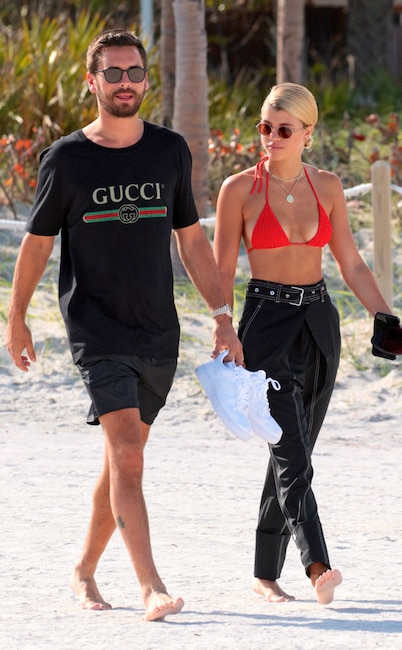 Pichichipixx.com / Splash News
Beach Babes

Scott and Sofia were enjoying their holiday in Miami on Sept. 23, 2017. The 34-year-old reality star and the 19-year-old model were spotted walking along the sand at the beach.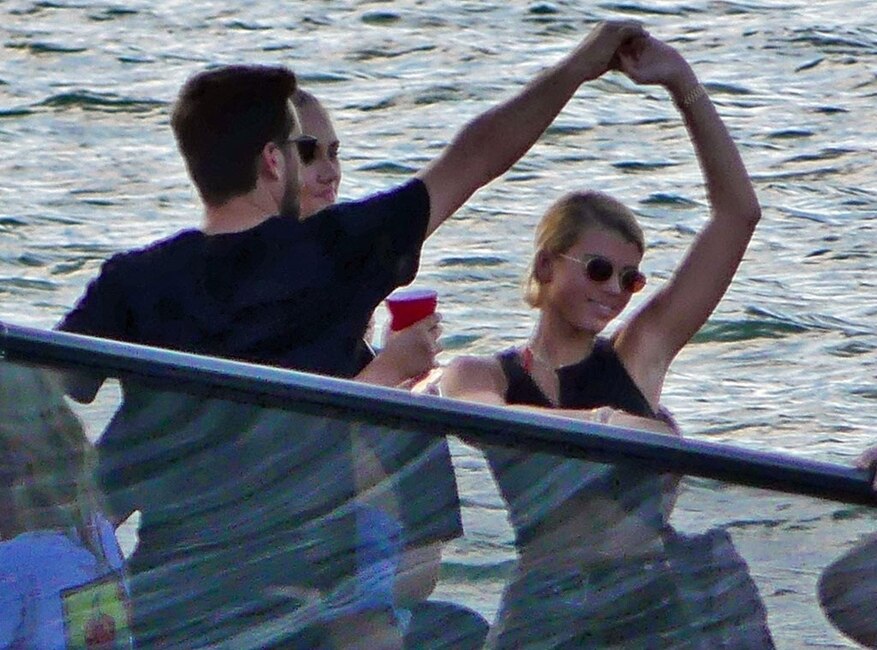 DAME / BACKGRID
When in Miami

The two partied on the SS Groot together in Miami.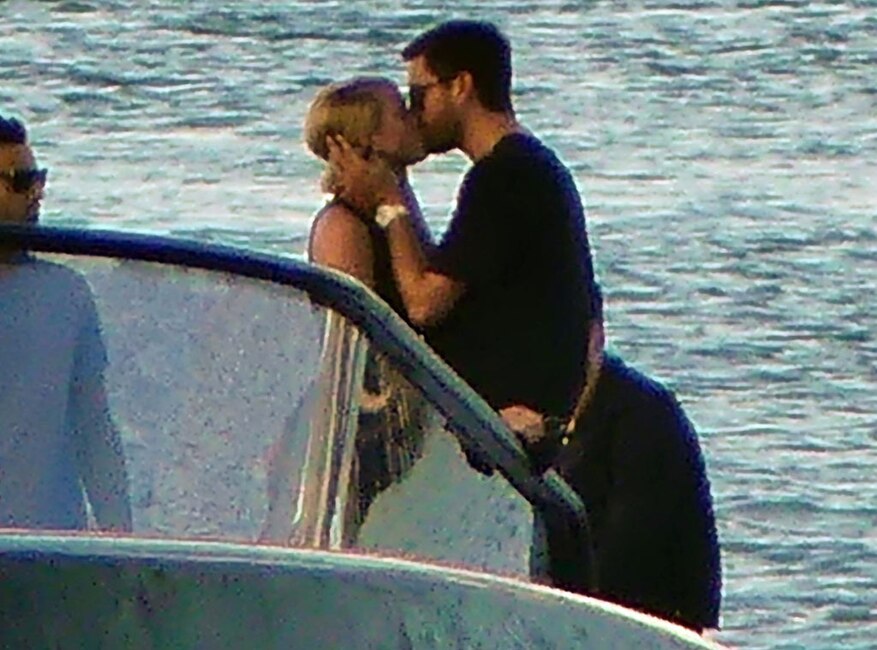 DAME / BACKGRID
Rocking the Boat

Kourtney Kardashian's ex was pictured passionately kissing his new girlfriend while they enjoyed an afternoon boat ride in Miami Beach on Sept. 23, 2017.
VEM / BACKGRID
Hand It Off

The pair held hands in Miami as they continued their vacation together.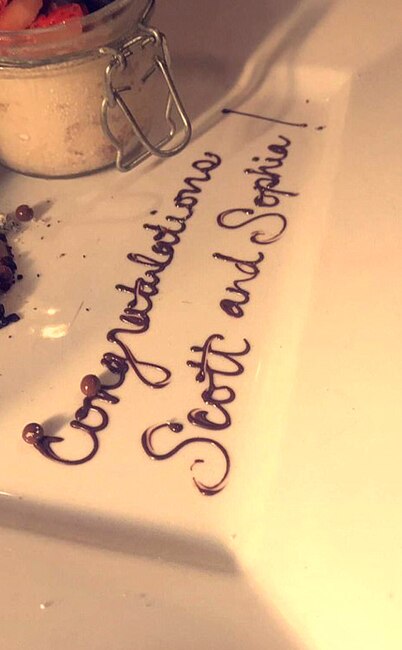 Snapchat
Congrats Are in Order

Following the family style dinner at Seaspice, in which they ordered meli melo, truffle pizza, king crab Legs, and octopus, the couple were surprised with a congratulatory cake with the inscription "Congratulations Scott & Sophia."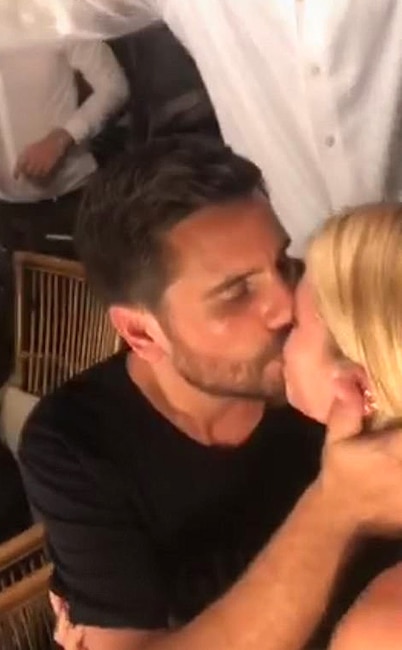 Snapchat
Kiss Off

A source tells E! News that while out to dinner at Seaspice in Miami, they ordered champagne and Barceló rum cocktails for the table and that Scott "held and kissed his new love through out the evening."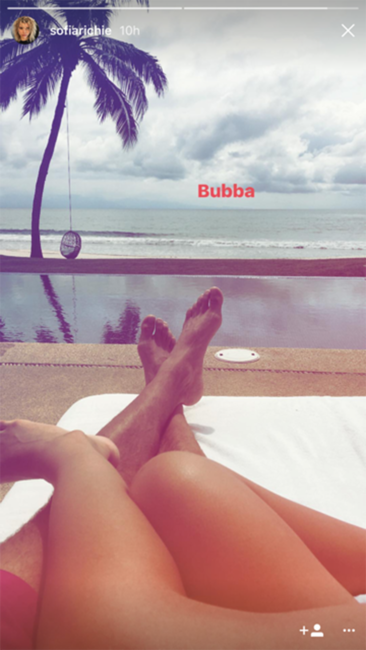 Instagram
Legs for Days

Sofia posted this pic from Miami with her legs draped over Scott's.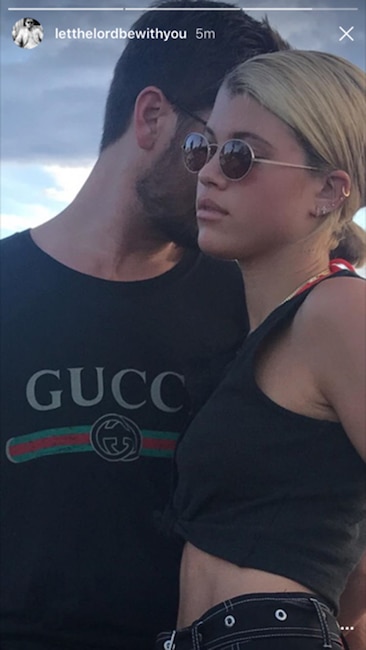 Instagram
Loud and Proud

The two showed they world they were a couple when Scott shared this PDA-filled social media post.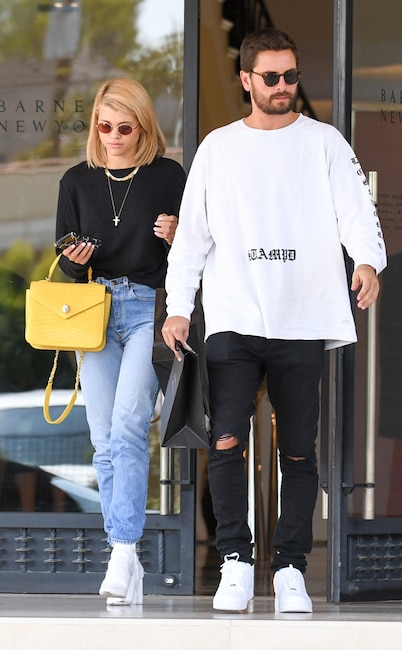 BG002/Bauer-Griffin/GC Images
There They Go…

Sparking rumors, Scott and Sofia were spotted on Sept. 15, 2017 in Los Angeles.
"Things are going well with Sofia and Scott," another source told E! News. "She is really happy with him. They have little tiffs and moments of bickering, but overall things are great at the moment."
Watch Keeping Up With the Kardashians on Sunday at 9/8c on E!